SIMULIA Abaqus Software
The best non-linear FEA solver.
Powerful Non-Linear Finite Element Analysis capabilities for your engineering challenges.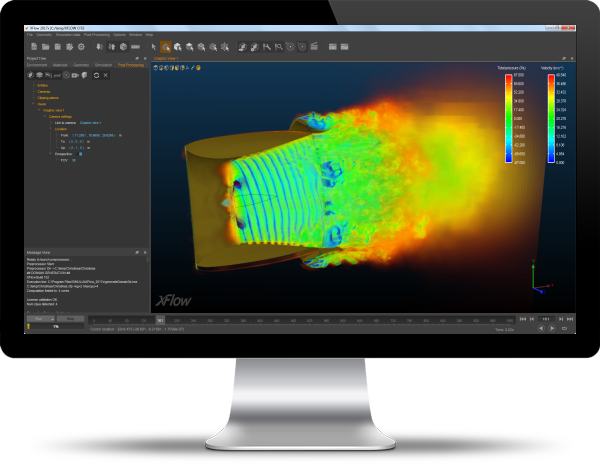 SIMULIA XFlow CFD Software
The high fidelity Computational Fluid Dynamics solution.
Accurate and fast CFD Analysis capabilities for your Fluid, Thermal and FSI engineering challenges.
Simuleon
Your certified SIMULIA software solutions partner.
We help you to innovate with use of Finite Element Analysis
FEA Consultancy
How can we help you to gain more technical benefits?
Use our experienced consultants as an extension of your own R&D activities to gain the best product performance.
SIMULIA Training
Enhance your productivity.
Let us help you to gain more efficiency with our complete SIMULIA Training offer.
Smarter way to do business with us
in the Covid-19 era
Can you perform realistic simulations yourself?
Join one of our FREE workshops and discover how easy it is to perform realistic FEA to solve your complex engineering challenges.
Simuleon provides SIMULIA Abaqus Software, Training & FEA Consultancy
Simuleon helps you to innovate with Simulation and Analysis.
Master the FEA technology with the best learning resources. Perfect for growing your FEA skills.
Hands-on consulting from our experts in Finite Element Analysis. Challenge us with your questions.
Our Mission?
"Simuleon enables innovation by providing high-end simulation software and consultancy"
Introduction to non-linear analysis workshop
"The Introduction course gives you a nice overview of the possibilites that Abaqus provides. It is nice to do some additional tutorials to get to know the product."
Pepijn Swarte
Project Engineer
Introduction to Abaqus Training Course
"The course Introduction to Abaqus provides a good and extensive overview of the capabilities of Abaqus. I would recommend this training to anyone else."
Mr. Breider
Application Engineer