SIMULIA Abaqus
The best non-linear FEA solver
Powerful Non-Linear Finite Element Analysis capabilities for your engineering challenges.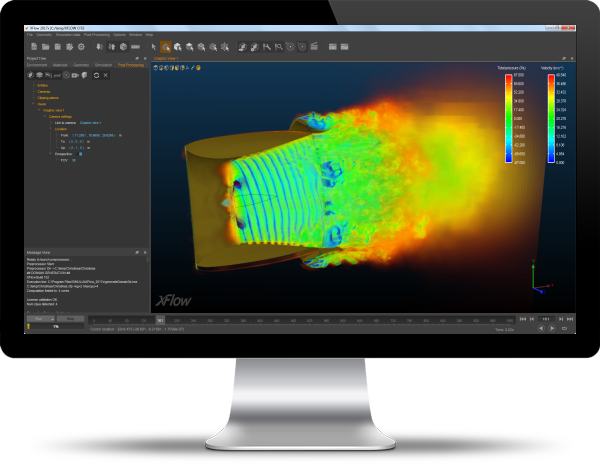 SIMULIA XFlow CFD
High fidelity Computational Fluid Dynamics
Powerful CFD Analysis capabilities for your Fluid, Thermal & FSI engineering challenges.
SIMULIA fe-safe
Accurate Fatigue Analysis
Durability for Finite Element models with direct interfaces to all leading FEA suites
SIMULIA Isight
Automate design exploration and optimization
Improve efficiency, accelerate product design and reduce manual errors
SIMULIA Tosca
Topology optimization
Tosca Structure & Tosca Fluid to create optimal structures based on FEA calculations
SIMULIA Introduction Training
Let us help you to gain more efficiency with our complete SIMULIA Training offers.
SIMULIA Advanced Training
Specific training for experienced Abaqus users to gain more efficiency.
FEA Consultancy
How can we help you to gain more technical benefits?
Use our experienced consultants as an extension of your own R&D activities to gain the best product performance.
Can you perform realistic simulations yourself?
Join one of our FREE workshops and discover how easy it is to perform realistic FEA to solve your complex engineering challenges.