Simuleon joins the Addnode PLM Division
Simuleon joins TechniaTranscat & other Addnode businesses to form the #1 Global PLM Knowledge leader.
Who are we?
Simuleon™ provides software, training and consulting services in Computer Aided Engineering and carry out product simulation using Finite Element Analysis (FEA) and multiphysics. Simuleon is an official SIMULIA Solutions Partner for the Benelux region (Netherlands, Belgium and Luxemburg) on the Dassault Systemes SIMULIA product range which includes Abaqus, XFlow CFD, 3DEXPERIENCE Platform, fe-safe, Isight, Tosca, SIMPACK and SIMPOE-MOLD software products along with associated training, support, consultancy services and implementation. As official Certified Dassault Systemes Education Partner, we provide official high-level training which allows you to maximise your return on investment made in simulation software.
A central part of Simuleon is our Simulation Consultancy. Our dedicated team of simulation experts use finite element analysis software for individual projects. Examples of these projects are in structural, dynamic, thermal, CFD and multiphysics. Our consultants also develop methods to help you create and implement simulation strategies to gain real financial and technical benefits for your business. 
As per december 2018, Simuleon & SSA were acquired by Addnode Group, and became part of the PLM division; Technia.
"Simuleon enables innovation by providing high-end simulation software and consultancy"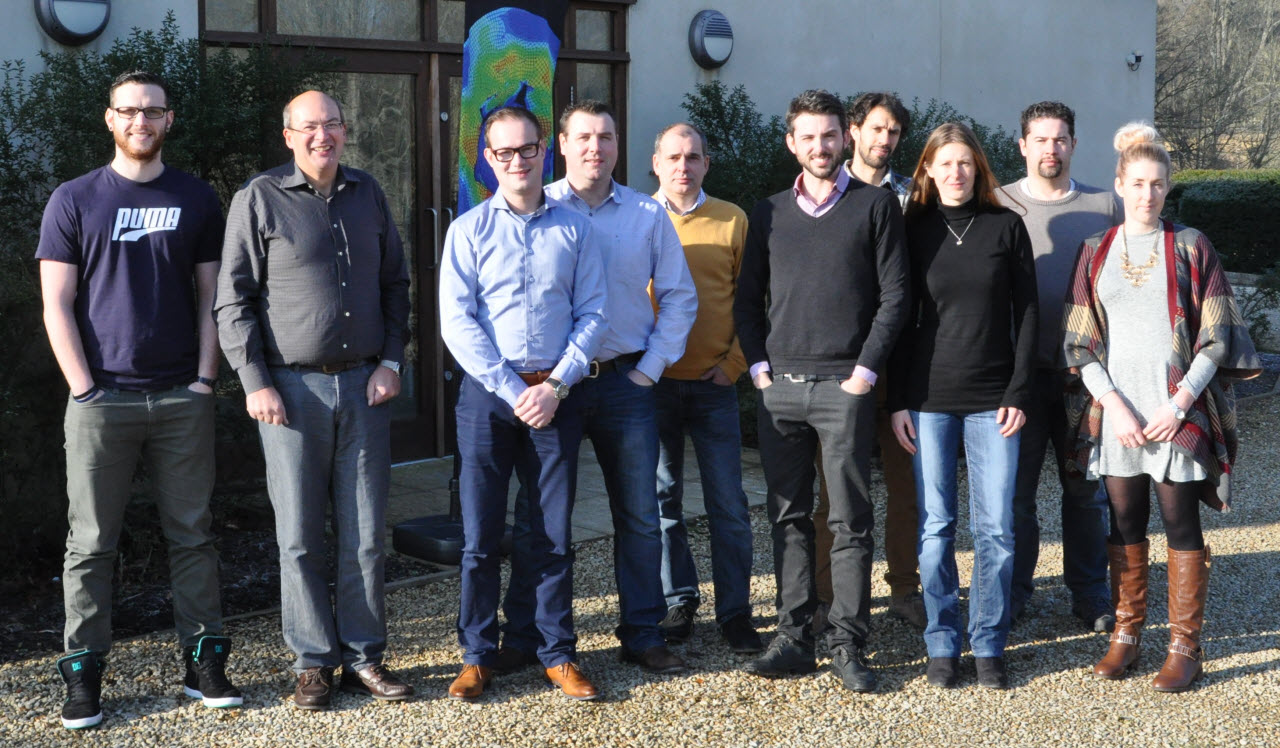 Our Team Members?
Simuleon is originally founded as an equal Joint-Venture Structure. On the operational basis, the Team Members consist of the operational Team Members of SSA, and the Team Members of Simuleon joined together. Strategic Simulation & Analysis (SSA) is located in the UK and is also a dedicated SIMULIA VAR for that particular region. 
Who are our valued Partners?
Our partner network contributes to the success of our business. Our daily cooperation partners are Addnode Group, Technia, SSA, SIMULIA and Dassault Systemes.
Are we hiring?
Simuleon is a rapidly growing company in the area of Finite Element Analysis. please view our career section to find our if we currently have open vacancies which would fit your profile. If no vacancy is open at the moment, and you are really motivated to work for Simuleon, you can always submit your open application.
Watch. Listen. Practice. Learn.
Learn technology, FEA and Simulation skills you can use today.
Can you perform realistic simulations yourself?
Join one of our FREE workshops and discover how easy it is to perform realistic FEA to solve your complex engineering challenges.